24sep6:00 pm8:00 pmNYLCV Annual Gala: Going Virtual
Event Details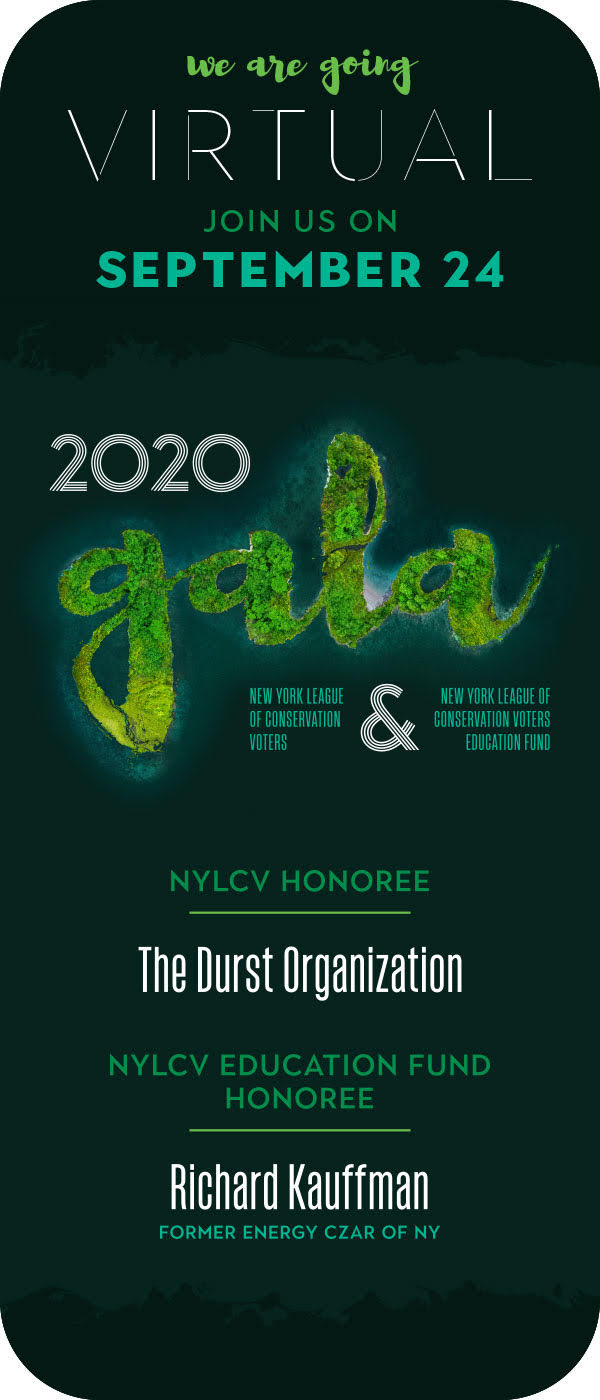 We are very proud to recognize this year's honorees, The Durst Organization and Richard Kaufman.
The Durst Organization prioritizes sustainability in its real estate development projects with tremendous innovation and efficiency. The organization pushes the real estate industry to strengthen environmental standards. Durst is a trailblazer when it comes to building to LEED standards, green roofs, and organic waste collection. The organization obtained numerous "first" achievements including the first LEED Platinum skyscraper, the first ice thermal storage air conditioning system in NYC, the first voluntary LEED residential building, and becoming the first commercial owner to send food waste from its buildings to compost.
Richard Kaufman is Chairman of the New York State Energy Research and Development Authority (NYSERDA). Kauffman previously served in the Executive Chamber of Governor Cuomo as New York State's first "Energy Czar," or Chairman of Energy and Finance, where he oversaw the State's energy agencies. Kauffman established and led New York's comprehensive energy policy, known as Reforming the Energy Vision (REV), a market-based approach to build clean, affordable and resilient electric systems for all New Yorkers. He was also New York's lead delegate in Paris at the 2015 United Nations Climate Change Conference.
The Gala provides an important source of funds for the League and Education Fund, supporting our advocacy and educational programming, and helping us to stay at the forefront of efforts to fight climate change, conserve New York's precious natural resources, and protect clean air, clean water, and public health. By purchasing tickets, you are standing with us as we continue our legacy of pushing to make the environment a top priority for voters and for our elected leaders. Together, we can make New York a greener and more sustainable place to live.
We hope you will purchase your tickets and sponsorships today! >>> 
If you have further questions about sponsoring the Gala, please email Marla Klinger at mklinger@nylcv.org.
Time

(Thursday) 6:00 pm - 8:00 pm
Location

Your computer or phone

Online presentation